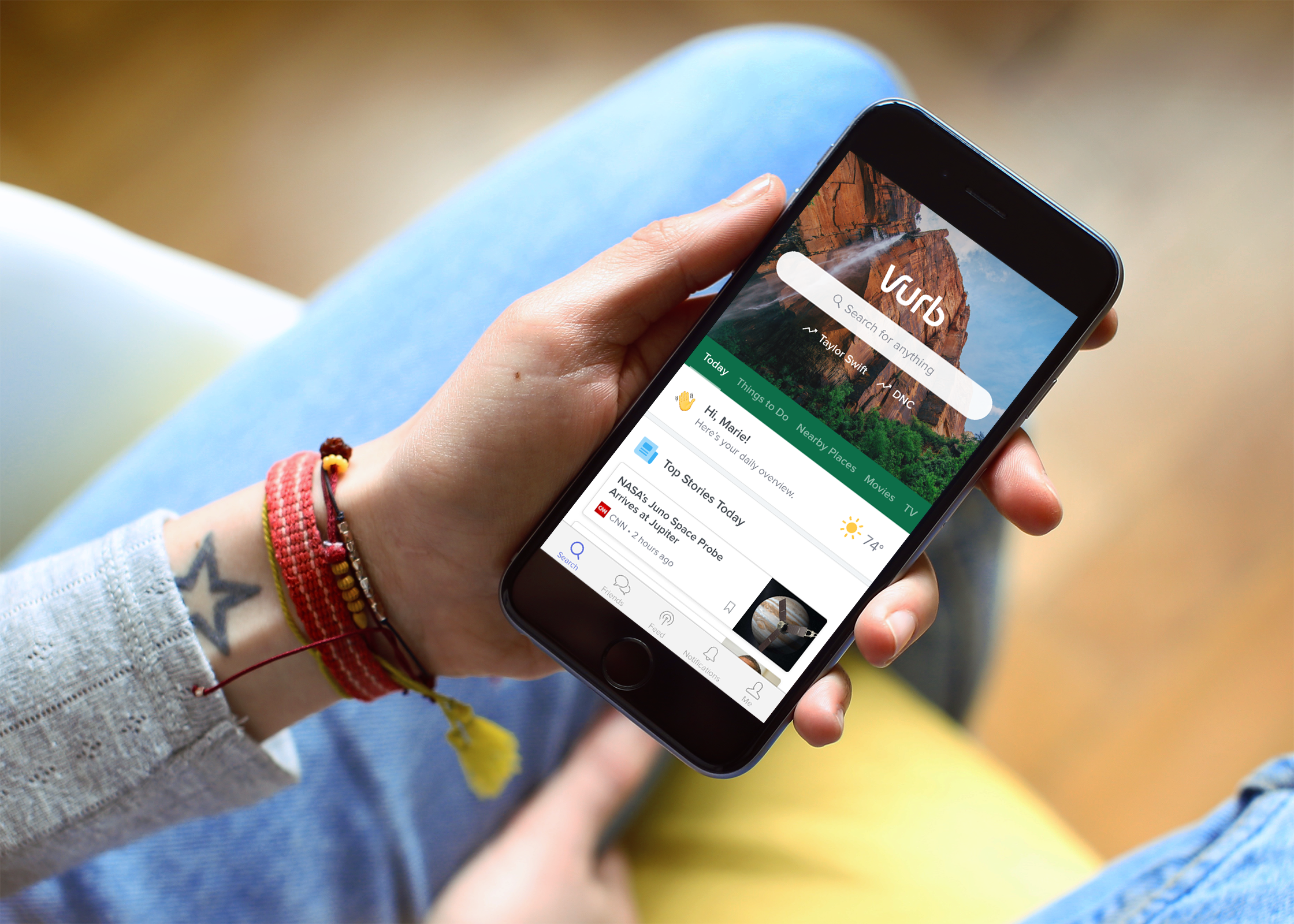 Personalized for You and What You Love
You can still do all the things you love on Vurb—like make Decks and find things to do—but we've enhanced the app to make it even more useful for you to use every day.
New 'Today' Tab: Think of it as your daily go-to guide for what's trending in the world and around you—read the latest news, see what's trending, and get recommendations on things to do tailored to your interests.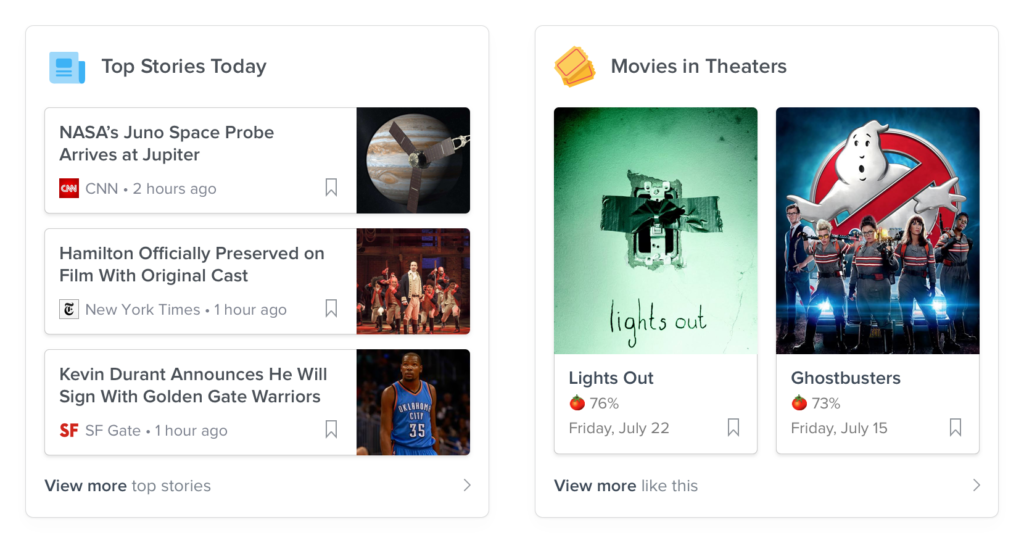 Improved Recommendations: As you search and explore, you'll get more inspiring personal recommendations from Vurb and the Vurb community based on what you love. Pizza or comedy fan? We'll find the community experts and show their Decks to you. The more you search and save on Vurb, the better the tailored suggestions get.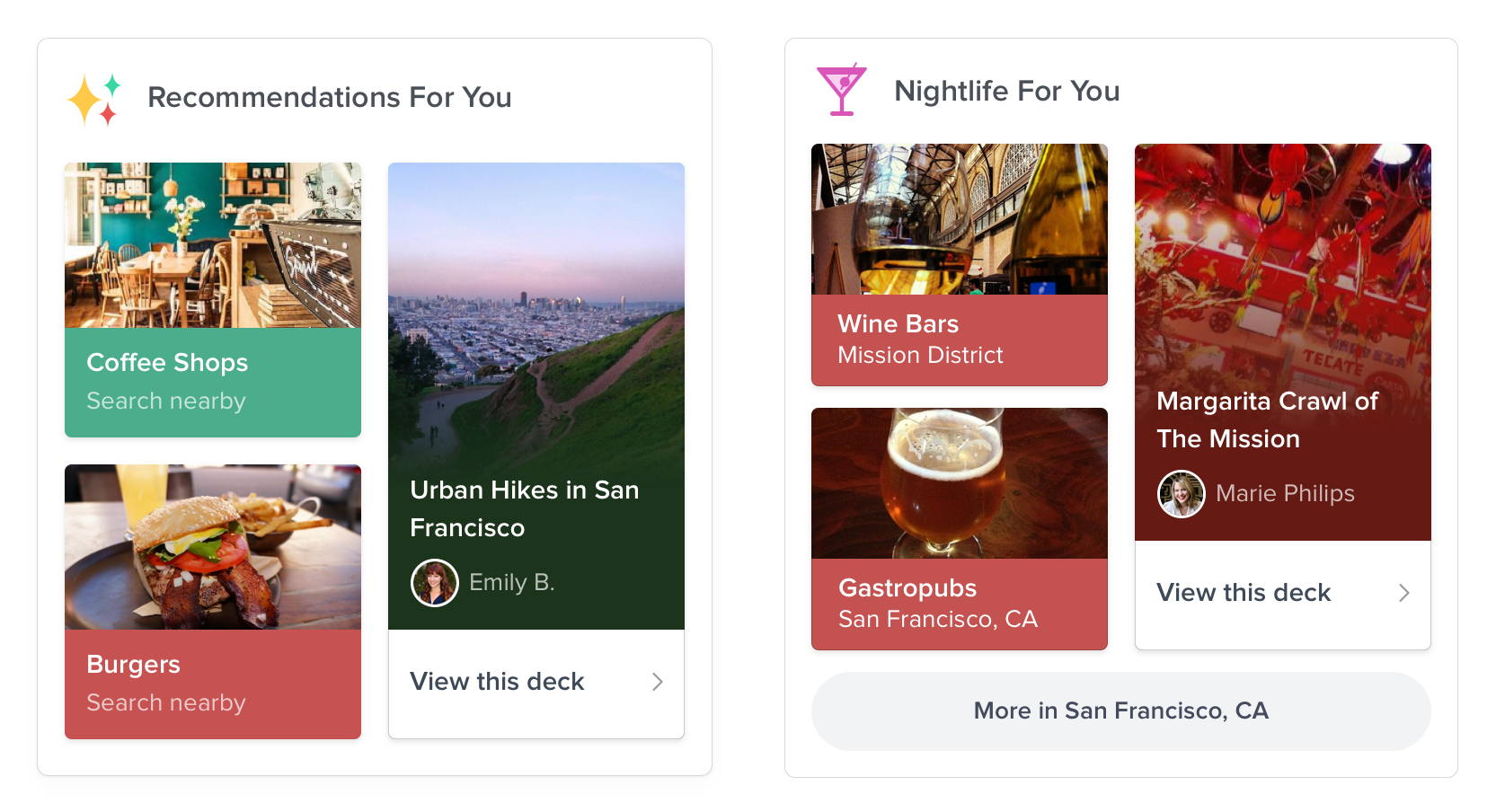 Search and Save Anything: For the past several months we've been improving the experience on Vurb, so users can search for anything. You can use Vurb as a search engine, and then save your favorite search results to remember for later.
The Next Step for Mobile Search: Community, Content, and Personalized Recommendations
From the very beginning, we've always set out to create a search experience that was rich and interactive. We built the first generation of Vurb focused on connecting relevant apps and services to create cohesive search experiences, making it easy to share, and making search actionable.
One year after launching globally, we've reached a new milestone. Now that we have hundreds of thousands of pieces of content and a community that's already doubled in size since 2016, we're armed with enough data and information to develop and produce a search solution that helps people make smarter, more informed decisions as they explore and consume the web.
We set about developing Version 3.0 with 3 guiding tenets:
Community
First and foremost, we discovered what people really love about Vurb are the community connections and recommendations. There is nothing more powerful when you are looking for something to do than getting ideas from friends, locals, or experts. Now in Vurb we are making it even easier to access our community "experts". We surface user Decks in your search, and we feature Decks based on what we think will be relevant to you.
Discovery
Delivering the best content discovery experience means giving users the right information or content at the right time, right place, and to the right person. And, where the content comes from must be excellent. Our suggested content is user-created, curated by brands or from our own team, and lastly, found and surfaced by our algorithms.
Personalization
Finally, the best search results and recommendations should be a part of a tailored experience, personalized for the user. We do this by asking for your preferences and prioritizing results based on your interests, location, time of day, and local weather conditions.
And we've only just begun. Keep a lookout for continued improvements!
Vurb is available on Google Play, the Apple App Store, and the Amazon App Store in Global English. We hope you enjoy and would love your feedback to help us keep making Vurb the best search app ever.
Keep on Vurbin'
Bobby