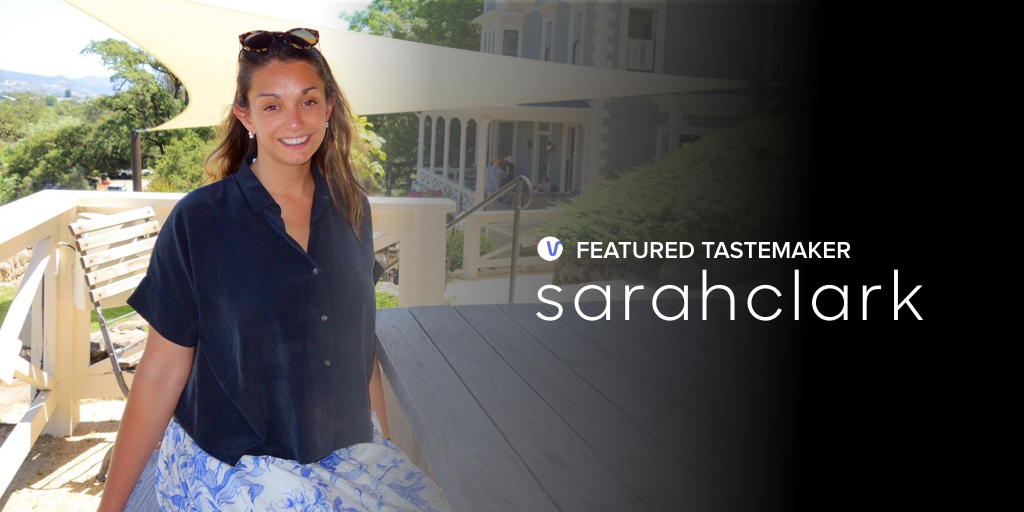 Meet Sarah: Career-Oriented, Experience-Driven World Traveler
Username: @sarahclarks
Location: San Francisco, CA
Interests: Hiking, reading, sailing, traveling
Sarah has nailed the millennial balance act – she's managed to successfully progress in her career while simultaneously pursuing unique life experiences for her own personal growth. Sarah works as a Product Manager at none other than the vast social network we all know as Facebook. Her role so far has taken her to 15 of Facebook's offices spanning 7 countries worldwide in just 4 years (Menlo Park, Seattle, Los Angeles, Austin, Atlanta, Boston, New York, Washington DC, London, Singapore, Milan, Taipei, Tokyo, Sydney, and Chicago) – and this is on top of her own personal travels.
However, all of her world exploration has just made her more humble and appreciative of each adventure she's had. In fact, she claims her most unforgettable experience was one that was closer to home than you'd expect.
"Before joining Facebook, I taught high school special education in Itta Bena. I spent two years in the Mississippi Delta. Sometimes I just have to pinch myself thinking about how different – not necessarily better – my life is now. Mississippi is the most loaded place I've ever lived. I go back once a year, every year, to visit the people and landscape that made it all feel like home. I am happiest when I am with my family, traveling, reading, skiing, hiking, sailing, or learning something new."
Sarah is now an expert at creating one-off, memorable experiences, which is why you can trust her two favorite Decks that cover the best local favorites in Portugal and Barcelona.
"'All of the Port in Portugal' and 'Barcelona' are both a good mix of my kind of travel – some planning and some discovery. Portugal is particularly special since the trip commemorated 10 years of friendship."
She's no stranger to sourcing local recommendations either. With Detroit on her upcoming destinations to visit, her go-to Deck at the moment is 'Places to go in Detroit' by Steve Hickner.
Like most travelers, Sarah has already planned her future bucket list endeavors for the year. The list covers a variety of ventures – from hiking in Yosemite and Glacier National Park, a tour of Charleston, South Carolina, to the legendary Desert Trip – a festival featuring the greatest Rock artists of our time: Bob Dylan, The Rolling Stones, and Paul McCartney – all in one concert.
Are you jealous yet? We'd be lying if we said we weren't.
Follow Sarah @sarahclarks on Vurb to discover the best local spots she's tried and get inspired to take on a new adventure!
Don't have the app yet? Get Vurb for free on iOS or Android.