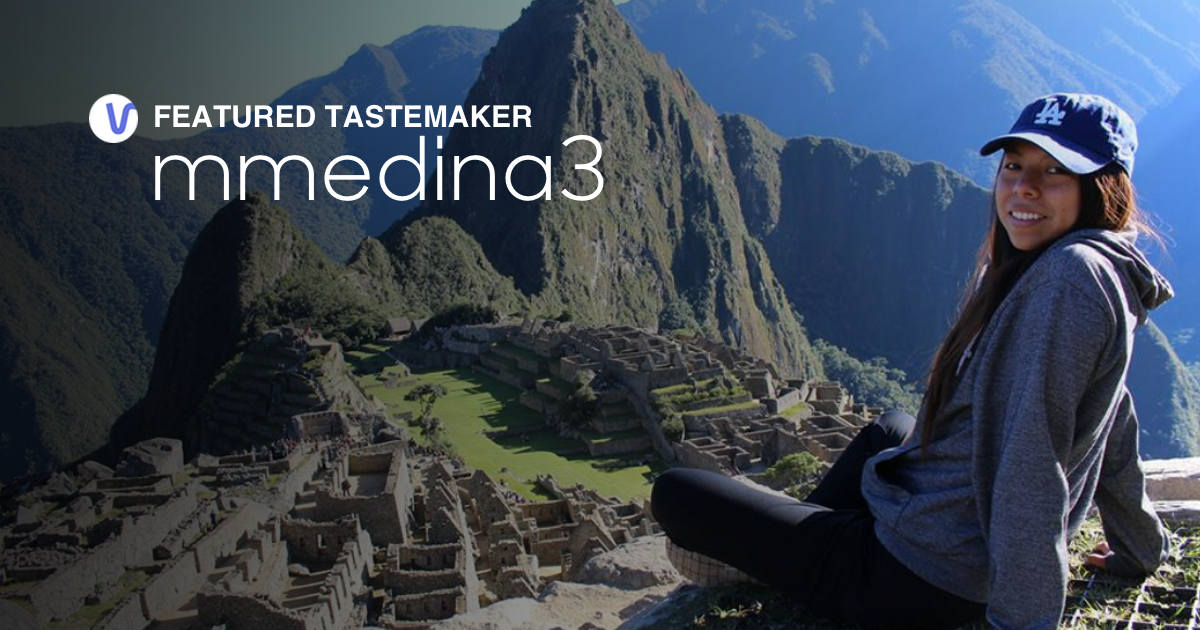 Meet Michelle: Global Adventurer, Teacher & Culinary Expert
Name: Michelle Medina
Location: Miami, FL
Interests: Traveling, Yoga and Teaching
Spirited and ambitious is what you would call Michelle if you just looked at her bucket list. Her list of experiences to check off include traveling to all seven continents by December 2016, visiting the Egyptian pyramids, starting a travel blog, becoming an expat in a new city, and squeezing in the time to read a new book every month.
Michelle manages to live the ultimate balanced lifestyle – working full time as a teacher yet still crossing off a total of 25 countries and 5 continents off her bucket list already. In addition to her travels, she's lived in 3 diverse sets of countries: the U.S., Italy, and Tanzania – where she spent time living with a Maasai family in a mud hut for two months.
"I think I am an expert traveler and foodie. It's hard not to be a foodie when you are constantly traveling and experiencing new cultures and dishes."
So although she's been all over the world, its still her native city of Los Angeles that keeps drawing her back.
"I believe that LA is one of the few cities out there that actually has a large variety of food from all over the world."
Her Deck "Los Angeles" is a detailed collection of restaurants and bars featuring a variety of cuisines from around the globe – tried and tested by Michelle herself.
"I am a native Angelino which has given me the opportunity to personally try the restaurants on that Deck. If you are craving anything or if you want to try something exotic and new you could definitely find it in a city like LA. When it comes to foodie cities, LA is on the top of the list."
And when she manages to take time off to travel to New York, she turns to fellow Vurb Deck "Manhattan- Food" by Harbir Mahal (@harbs).
"She adds something new every week!"
With a collection of 163 different cards of restaurants – its the perfect Deck for an ambitious foodie.
And if you're like Michelle and love looking for the best eats all over the world, check out Michelle's other Decks – which cover places from D.C. to Havana to Florence.
Follow Michelle @mmedina3 on Vurb to see what other places she'll travel to next!
Don't have the app yet? Get Vurb for free on iOS or Android.